Q InternationalThe first wordless comics review in the world!

Is not just a simple anthology, but a real review wordless either in the articles (like discovering again wordless comics and following the new trends in comics). All the stories were written right for the review by author famous not just in Italy: in the first issue (subject: "earth") Costantini, Lapone, Matteo, etc, with the direction of Giuseppe Peruzzo. Or stories and talents, ready to give their best to the "sequential art", without any border. Only rule the intention of Q Press: never boring...!

Q International # 1: Earth
Cossi, Costantini, Dessa, Lapone, Matteo, Morri, Peruzzo, Pô, Ribichini, Rossi, Lupo, Tonus
32 pages
size 21x29,7 cm (8,3x11,7 inch)
4,90 euro


Q International now becomes a book and will be dedicated to "Winter & Sport", that's to say to winter sports... but not only. Authors from all over the world sent in their work and I'm positive that once again we will feature names bound to become popular. But there's more: a cavalcade through the topics of winter and sports in wordless stories from 1886 to today.

Q International # 2: Winter & Sport
Arraya, Braün, Goes, Peruzzo, Philipponneau, Pinto, Pô, Rus, Vhrsti
32 pages, paperback
size 17x24 cm (6,7x9,4 inch)
4,90 euro

Hic Sunt Leones

"Here are lions", warned the ancient maps when they had to point out unexplored lands.
Hic Sunt Leones: extreme researche, deep or smiling. Never boring.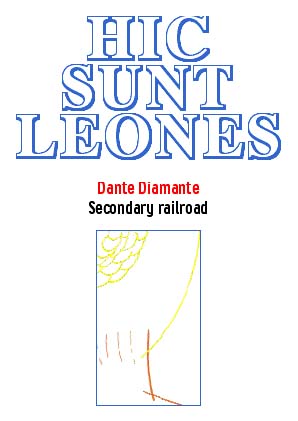 Secondary railroad: a single image to represent two stories that flow on parallel lines.

ENGLISH EDITION

Hic Sunt Leones
Secondary railroad I
by Dante Diamante
24 pages, coulours, transparent dust-jacket
size 10,5x15 cm (4,1x5,9 inch)
Sold out

Hic Sunt Leones
Before the law
by Giuseppe Peruzzo from Franz Kafka
16 pages, transparent dust-jacket
size 10,5x30 cm (4,1x11,7 inch)
Sold out


Persone di nuvola

Q Press proudly presents Giuseppe Peruzzo's Persone di nuvola, the most accurate essay about sequential art ever published in Italy.
Since 1965, when in Italy Linus, a new concept of comics magazine, is born, a kind of publication has evolved in a way that hasnít the equal in publishing and communication. In this book all of the over 140 comics magazine published till today are analysed with regard to their publishing subject and to their graphic and pagination.
The book, wholly illustrated with 170 specimens of the covers and of the internal pages of the magazines, is enriched by different appendixes: statistics about circulation and readers, and a complete chronology, month after month, of the comics magazines sold in the newstands during the last forty years.

Persone di nuvola
by Giuseppe Peruzzo
VIII+256 pages, paperback
size 17x24 cm (6,7x9,4 inch)
35,90 euro



Q Press
Torino, Italy
partita IVA 05187960017